Centre for Urban Policy and Local Governance
Most Canadians now live in cities and large metropolitan areas. Social, economic, and environmental policymaking by all levels of government is increasingly urban in its focus.
 
Western's Centre for Urban Policy and Local Governance (CUP-LG) was created in 2017 to respond to the many new challenges facing local governments and urban policymakers at all levels. Bringing together academic researchers and students from across Western and beyond, our goal is to facilitate new interdisciplinary collaborations on pressing questions, to foster dialogue between academics and policy practitioners, and to communicate the results of research to policy professionals and the broader public.
 
As Western's hub for urban research, the Centre builds on the university's established strengths: the graduate Local Government Program and undergraduate Urban Development Program, the Human Environments Analysis Laboratory, and the work of dozens of faculty members and graduate students across multiple Social Science departments. The Centre is a proud member of Western's Network for Economic and Social Trends (NEST), which brings together the research centres in the Faculty of Social Science.
---
Events
DISTINGUISHED LECTURE 2020
  RESCHEDULED!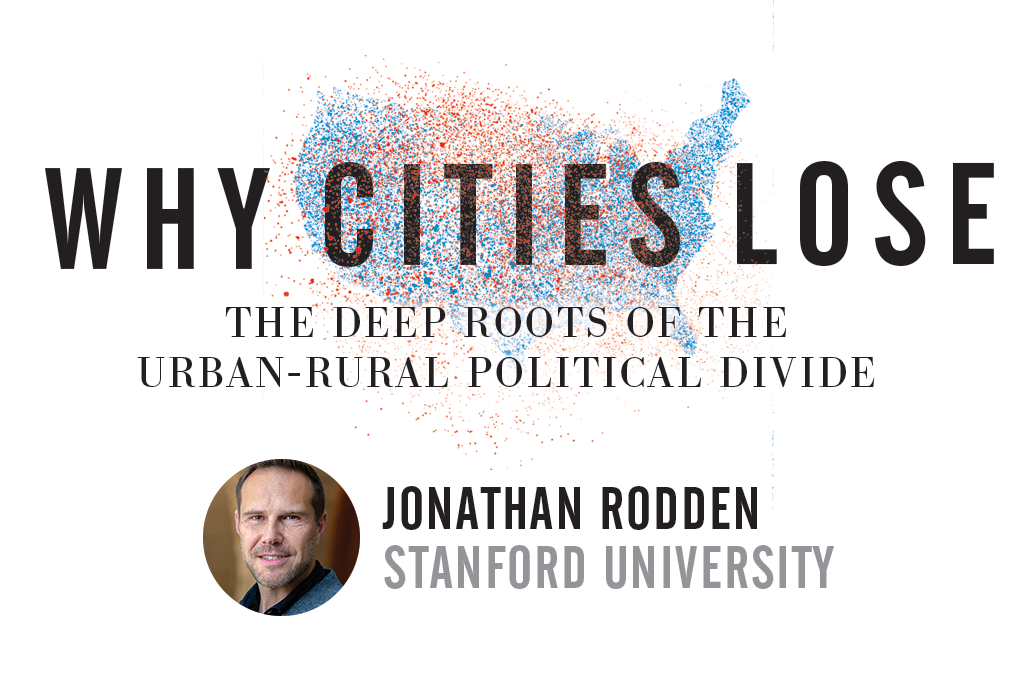 Friday, October 23, 2020 • 2–4pm
VIRTUAL LECTURE
To attend, please join our mailing list (scroll down). Access information will be emailed prior to the event, a recording of which will also be made available.
Why is support for progressive political parties concentrated in cities and support for conservatives in rural and suburban areas? Drawing on his new book, Why Cities Lose, Jonathan Rodden presents a bold new interpretation of today's urban-rural political polarization. Many place exclusive blame on partisan gerrymandering and voter suppression. However, Rodden shows that this polarization, and the left's electoral challenges in the United States, Canada, and other countries, have deep roots in the history of urban industrialization, and are unlikely to change without reforms to electoral systems.
APPOINTMENT
City-builder John Fleming joins Western's Centre for Urban Policy and Local Governance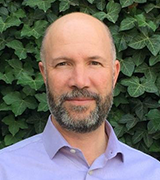 The Centre is excited to welcome nationally recognized urban planner John M. Fleming as a Distinguished Practitioner Research Fellow. Over the next two years, John will build on his significant professional experience to carry out research on local governance, civic engagement, and policy making in the field of city building and design. He will also collaborate with faculty and mentor students.
Mr. Fleming said, "I'm thrilled to be joining the scholarly community at the Centre for Urban Policy and Local Governance at Western. During my 30 years in professional practice, I've had lots of revealing and inspiring conversations about city building and design with members of the community, as well as planning and design colleagues from across the country. These conversations have led me to the Centre with the goal of undertaking research that can play a meaningful role in moving the profession forward in Canada. I'm also excited by the prospect of building collaborative ties between the Centre and members of my professional network in London and across the country."
Research areas in 2019–21
The Centre will focus on three research areas each year. Each will culminate in a research report or other publication targeted at policy professionals working in local or provincial government, non-governmental organizations, or private practice. In the future, we will solicit ideas for research areas from the policy community. 
Medium-Size City Futures
What future is there for medium-size cities in a world defined by metropolitan agglomeration and global circuits of knowledge, labour, and capital? Centre researchers are studying local economic development strategies and multi-level governance arrangements that support local economies. 
Canadian Local Government Inventory
It has been over a decade since provincial legal and regulatory frameworks for local government have been comprehensively reviewed and compared. We are building an inventory of information regarding the provincial-municipal relationship in each province and territory.
Two research reports, Power and Purpose: Canadian Municipal Law in Transition and Theme and Variations: Metropolitan Governance in Canada, were published in partnership with the University of Toronto's Institute on Municipal Finance and Governance in 2020.
---
Join our mailing list